When I was 18 years old, I was trying to decide what college I wanted to go and thought I was livin' life ridin' my friends around in my dad's '96 Chevy Impala to our AP classes at our secondary school. My 18-year-old life was pretty dull compared to 18-year-old alt-R&B singer, Khalid. An Army kid who calls El Paso, Texas home, he's currently on a his first tour called 'Location' – named after his single of the same name. The single 'Location' recently scored him his first top 10 on Billboard's Hot R&B Songs chart.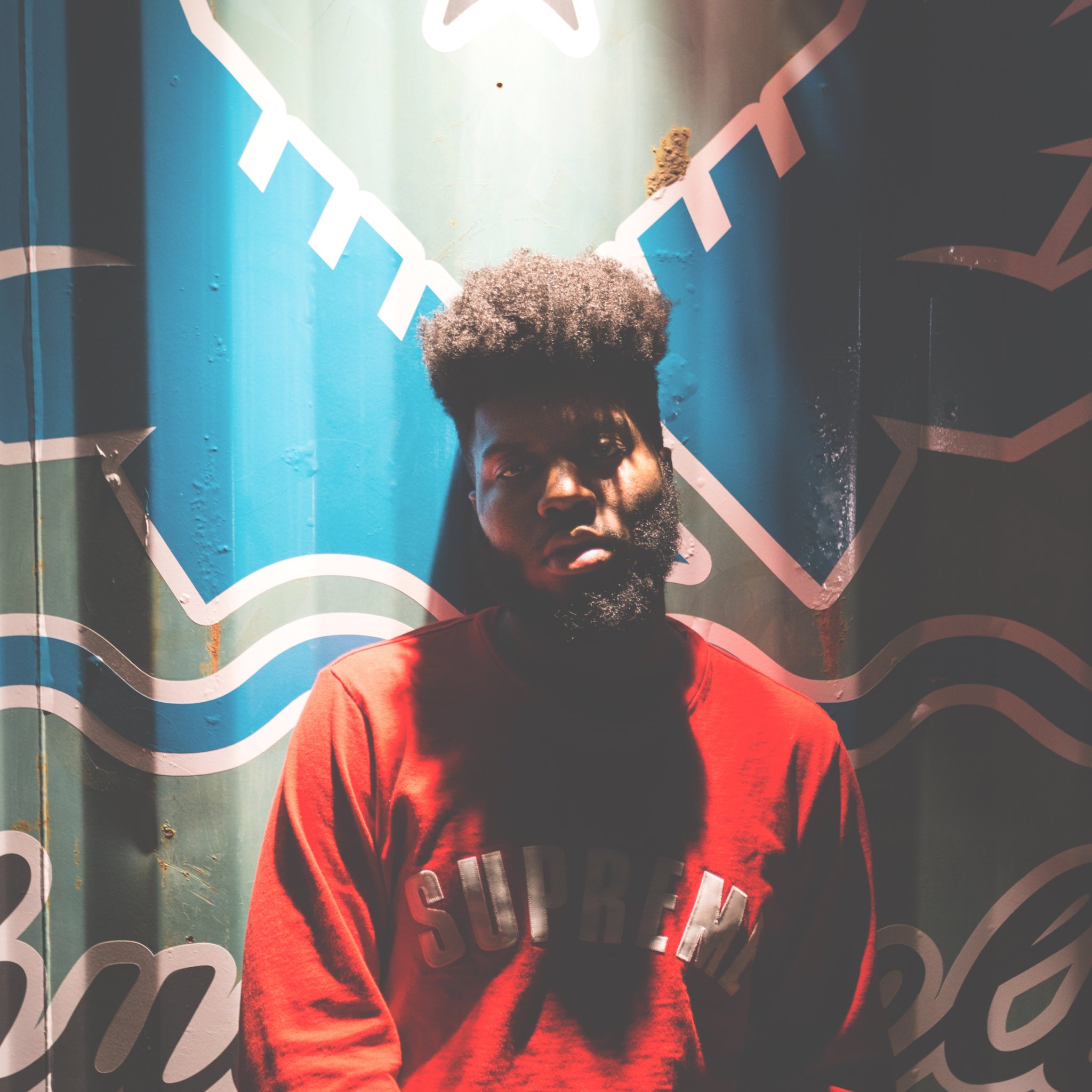 I first came across Khalid while curating #SundazedVibrations Volume 1. Whenever I'm drafting a playlist I find myself deep into Spotify and Apple Music's new releases categories or listening to curated playlists on Apple Music. It was back in November when I came across his 'Location' single. Following that I played close attention to his music. And as if the music gods came together, last week I got an email days before his Detroit stop of his tour that I could be provided comp tickets to attend.
On a cold Saturday winter night in Detroit, Khalid took stage in a Michigan sweat suit – showing just how much he's in tune to the audience he's performing for. Dim lights with a live band, Khalid performed a dope set including songs like 'Location,' a cover of a Frank Ocean song and his newest single 'Saved.' Considering this was just the second stop of his first ever tour, I was very pleased with his stage presence and energy. The live band made it even more dope! During his performance he also teased his upcoming debut album, American Teen, set to drop on March 3.
Following the concert, Khalid dedicated at least 40 minutes to take pictures with fans – which also included a lot of shoe and t-shirt signing. No complaints could be seen on his face and he greeted nearly every person with a hug or handshake. His connection to his fans can be seen through Twitter, as last week he slid in some DMs to giveaway tickets for a sold out show. Thanks to an amazing friend, I got the opportunity to sit down and pick the brain of the music industry's rising star.
KY: Who's influenced you musically?
KHALID: My mom is a really big influence on me. She taught me to always just put music first. When she would clean around the house she would always play super soulful music like Musiq Soulchild, Sade, India Arie, Aaliyah, and Brandy. Being a military child I moved all over the place so I got subjected to so many different things and genres like… American Folk music, Pop music. Artists like Father John Misty, Frank Ocean. Pretty much super board for the most part.
KY: How long have you been making music?
KHALID: I actually recorded my first song around a year and a half ago. I've been singing all my life. I've been in choir. I was into music all throughout high school. But the first time I got the confidence to finish [a record] was around year and a half ago.
KY: I've seen that a few cities have sold out. What city are you most looking forward to performing in?
KHALID: My hometown city. El Paso. [which sold out] I'm pretty excited to go back and finally be back home. Just to be embraced all the people who support me back there because I know a lot of people don't get a lot of hometown support but I'm lucky and honored to say that I do. So I feel like it's gonna be a really good show.
KY: What made you pick 'Saved' as your next single?
KHALID: It's just such a special song to me. That's actually one of the first songs I ever written. It's super meaningful. I wanted to re-release it just to show my growth as an artist; how much my voice has changed, how much its improved.
KY: Who do you want to collaborate with in 2017?
KHALID: SZA. She's such a beautiful person. Her soul. Her energy. All of that. Her vibe. She's just super creative. That is one of my all-time 2017 goals is to work with SZA.
KY: Your ultimate goal…
KHALID: Growth. As an individual. As a person. As a musician. My fanbase. All of that.
KY: Last question, what are you listening to right now?
KHALID: Right now I'm listening to SZA's new song 'Drew Barrymore' – I listen to that on repeat. Always on repeat. Also tuning into Kehlani. She's a dear friend of mine. So nice. I can't wait for her album to be released. I'm listening to her a lot. And….Migos. (laughs) They're doing crazy things right now. Super excited for them as well.
Be sure to check out when Khalid will be in your city for The Location Tour! Also keep up with Khalid on Twitter and IG.